IoT supervision software & Dashboard
Adisra is a powerful software suite for Windows OS. It can be used to develop IoT applications and migthy HMI, SCADA and Client/Server programs for industrial automatisation.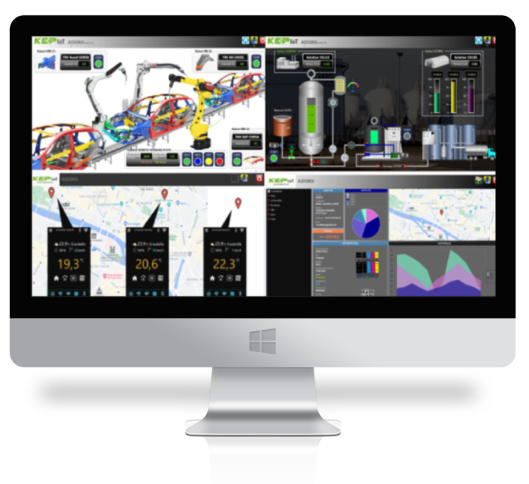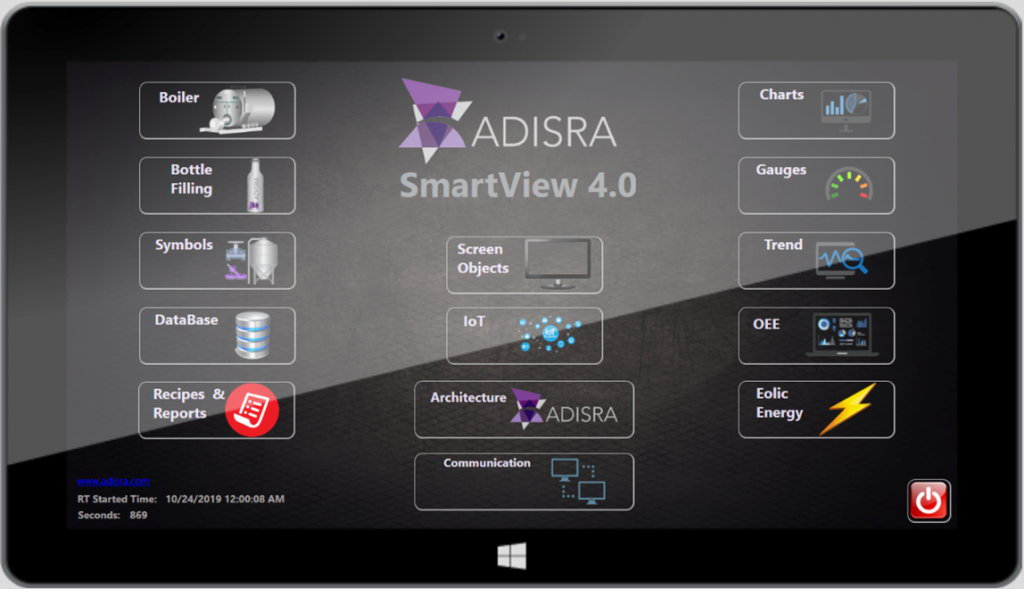 With ADISRA SmartView, you can create powerful HMI et SCADA applications and edit them easily whenever and wherever you like. This software suite is preloaded with communication drivers to integrate effortlessly differents modules, components and devices.. You can stock and get datas from external sources (OPC, Databases, Edge devices, Automata or Cloud).
ADISRA SmartView allow you to create high-end applications in multiples fields of industry.
Everything you need to ensure your company success is a pragmatic vision of the future and the ADISRA SmartView solution.
Download the brochure and learn more about ADISRA SmartView functionnalities and avantages of this HMI development software for creating strong IHM / SCADA programs to visualize your machine datas.